It's almost November, and November has, in my opinion, the fiercest competition for bands/artists because a lot of artists will release their albums in November. After the jump, I'm gonna review and make a prediction of how well they will fare.
Below is the list of release date:
1. Carrie Underwood - Play On (Nov 3)
2. Dashboard Confessional - After The Ending ( Nov 10 )
3. Switchfoot - Hello Hurricane ( Nov 10 )
4. Jamie Cullum - The Pursuit ( Nov 9 )
5. Kris Allen - Kris Allen ( Nov 17 )
6. Leona Lewis - Echo ( Nov 13 )
7. One Republic - Waking Up ( Nov 17 )
8. John Mayer - Battle Studies ( Nov 17 )
9. Boyz II Men - Love ( Nov 17 )
10. Adam Lambert - For Your Entertainment ( Nov 23 )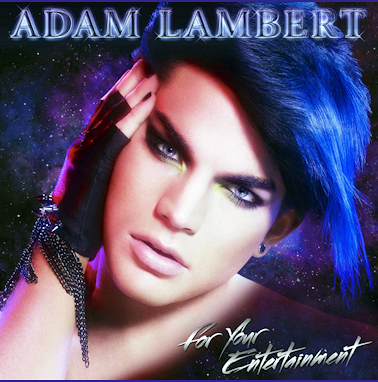 11. Rihanna - Rated R ( Nov 23 )
12. Jay Sean - All Or Nothing (Nov 23)
13. Timbaland - Shock Value Volume 2 (Nov 23)
14. Britney Spears - The Single Collection ( Nov 24 )
15. Lady Gaga - The Fame: Monster ( Nov 24 )
16. Westlife - Where We Are (Nov 30)
Whew, what a long list. There are a couple of albums that I can't find the cover. Sorry about that.
Anyway, let's start with my review. Note that I'll only review albums of artists that I do listen.
Carrie Underwood cleverly avoided competition by releasing her "Play On" on November 3rd. Her first single, "Cowboy Casanova" is quite a hit in Billboard chart, peaking at #11, and based on her previous albums, she never disappointed. So I'd say, she will set the bar for other albums after hers, and a high one, I'm sure.
I never listen to Dashboard Confessional, Switchfoot, and Jamie Cullum, but I know that they have their own market. I can't comment about the music, but I guess it'll be hard for them to compete with Underwood.
Leona Lewis' Echo will be released on Nov 13, trying to catch an early start, 4 days prior to a heavyweight date. It is reasonable, sine her first single off Echo, Happy, peaks only at #50, quite a disappointment in my opinion. Despite that, based on the songs that leaked for months, I think this is an awesome album, better than her first album. So, no sophomore slump for her, though I'm sure it won't sell as much as her first one, due to fierce competition.
Then comes Nov 17. At that day, Kris Allen, OneRepublic, John Mayer and Boyz II Men will release their albums at the same time. It's a tough competition, since Allen is AmIdol recent winner, OneRepublic is quite popular due to the success of Dreaming Out Loud, Mayer is a top-list artist since his first three albums gain consecutive multi-platinum. I don't know about Boyz II Men right now, but they are quite popular years ago.
In my opinion, Mayer will debut on No. 1 spot that week, with OneRepublic trailing on No.2. Where Allen will place is still arguable. Though he's the winner, there's no doubt that Adam Lambert is the more popular figure post Idol. Plus, his first single, Live Like You're Dying, though very good, only peaks at disappointing #89 in Billboard chart. It is unusual, because previous AmIdol winners' debut singles always reach top 40. Though I'm sure his album will be in Top 10, I don't think it will do very well, which is a shame, since he's very good.
Nov 23/24. The second music battlefield. This time, Adam Lambert, Rihanna, Timbaland, Jay Sean, Britney Spears, and Lady Gaga will compete. Now this is much fiercer than Nov 17. Lambert is a very popular AmIdol runner up, Rihanna's last album was very successful, as with Timbaland's Shock Value Vol 1. Jay Sean's single "Down" tops the Billboard chart in the moment. Spears' Greatest Hits Collection might not compete for top spot but will be fan favorite for sure. And Lady Gaga is hugely popular right now, so re-release with 8 new tracks will be like a completely new album.
I can't predict this one. Lambert, Rihanna, Timbaland, and Lady Gaga will compete for top spot. Sean might be the black horse here. Add to previous contenders -Mayer, OneRepublic, and Allen- we might have these 8 in top 10! Not to mention Underwood's Play On which I'm sure will stay long enough in top 10. Lewis' Echo can potentially surprise too.
Lastly, Westlife's Where We Are on Nov 30. Though this will not be released in the US, it's worth to mention since almost all the albums above will be released in the UK at the same release date in the US. Due to their huge fan base, this will be another #1 for them. Though their first single, Chris Daughtry's cover "What About Now" is not really that different from Daughtry's version, their popularity will do them well.
I don't know if this is the label's strategy, but I think pinning these hugely popular artists to compete seem like a great idea to lower their sales number.
(WHAT DID YOU THINK? COMMENTS ARE APPRECIATED)